Catalog of Our Books
WeWrite Kids! Books have been created within boardrooms, classrooms, a manufacturing plant, and even a bookstore. Children's or teens' creative energies and honesty are ignited to their fullest potential. "From the mouths of babes" comes a fresh look at your products or services.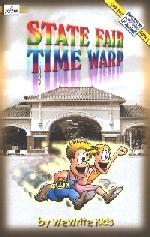 ---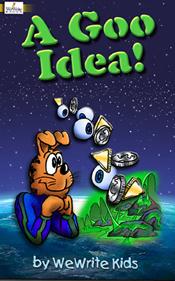 ---

#46 War? I'm Scared!
By WeWrite Kids, Illustrated by Norman Calmese
A book by kids for kids, captures the spirit of America in a compelling story. Through the eyes of a dog, the story takes the reader from the first hours of the World Trade Center terror to down-to-earth solutions over a few days. The key message from children, is that everyone can play an important part in making the world a better place.
---

#45 Teens Talk: "Keep Us Drug Free!"
By We Write Teens. Illustrated by Troy Freeman
Booklet written by teens for parents about how to keep their kids off drugs. Teens Talk: "Keep Us Drug Free!" was created within a workshop setting at Prevention First, Inc. Illustrator Troy Freeman sketched while the co-authors brainstormed and acted out the story--for parents. It's a powerful message and includes tips for parents. Copies can be obtained from Prevention First, Inc. (217)793-7353. (The booklet is no longer available through WeWrite Company.)
---

#44 Let's ALL Have FUN!
By WeWrite Kids (F.U.N. in Jacksonville, Illinois), Illustrated by Judy Swallow
Gritch, who had eyes and arms and legs, hated the idea of NebbleBall. She was an ErfBall champion, and she only played to win! In NebbleBall no one needed alert eyes to see the ball, strong arms to zing the ball, or quick legs and feet to dodge and kick the ball. NebbleBall was stupid! What was the point of the game? But when her friends asked her to play this new game, Gritch did. And to her surprise - discovered what teamwork and fun really mean...
---