WeWrite at the Keller Williams Family Reunion
WeWrite's booth at the 2011 Keller Williams Family Reunion in Anaheim, California, was a big hit. This is a yearly event for Keller Williams and well attended by Keller Williams folks.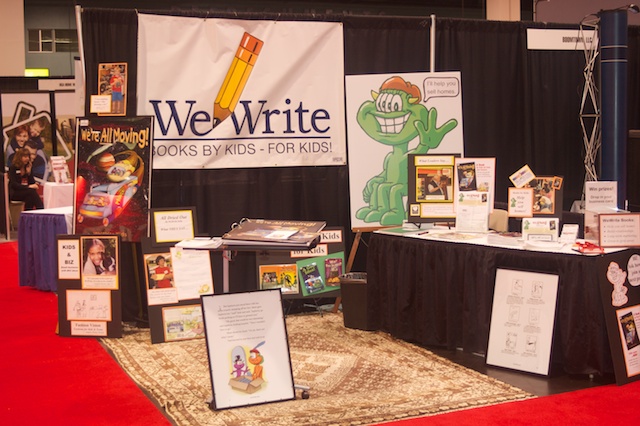 Our exhibit gave the Keller Williams people a chance to see our new book, We're All Moving!, to be published this spring. For those in the real estate business, the book provides a marketing presence that endures—people don't throw away books. It is ideal for clients with children and can be placed in dentist's and pediatrician's offices, local libraries, anywhere children and adults have to wait. It helps build a positive relationship with the community as one who cares about children.
Keller Williams' core beliefs match WeWrite's views as shown by this book:
Ideas before results
We're

All

Moving!
engages children in the process of buying/selling a home.
The customer comes first
We're

All

Moving!
shows that
everyone
is affected by a move.
Win-Win, or no deal
We're

All

Moving!
is a useful resource and provides lasting positive marketing.
At the event we talked to many people and listened to what they had to say about the WeWrite concept and this book:
"

Our office has talked about getting or writing a book for children and We're

All

Moving! can address this.

"
"

This is very different. I don't think anyone else is doing this.

"
"

This is a terrific idea!

"
"

I think it's a neat idea. Parents are too wrapped up in the process of moving and getting the house sold. This can help kids educate themselves on the process so they can understand it.

"

—Mark Rantis, Park Ridge, Illinois
"

We're

All

Moving! is a fun way to help teach the next generation of our customers about our industry and, perhaps, make moving a fun adventure for them. Even more important than the commercial benefits of this project is the commitment to improving literacy in our communities. A primary focus of the Illinois Movers' and Warehousemen's Association is building relationships in our members' communities. Working with schoolchildren writing our story has been a heartwarming and mutually rewarding experience. I highly recommend it!

"

—Patricia McLaughlin, Executive Director-IMAWA
"

Awesome! The book looks fun. I mean, really. How many aliens do you see moving to Springfield? If you live there, can you show me what it's like having an alien neighbor?

"

—Olivia B., almost 10, Florida
We had a daily drawing where the lucky winner received $100. We had over 350 people enter. Congratulations to the winners (pictured on the right):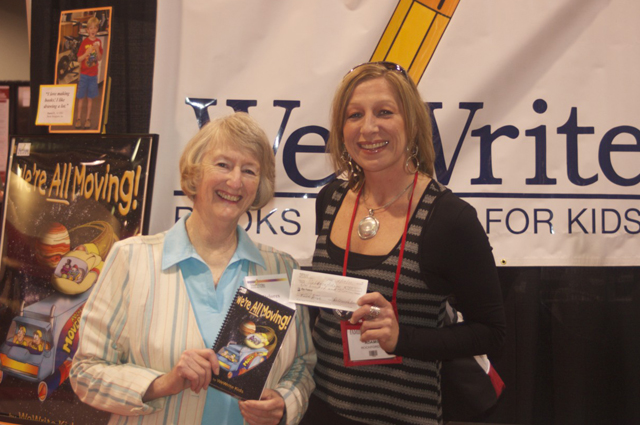 Rebecca Adams (Illinois)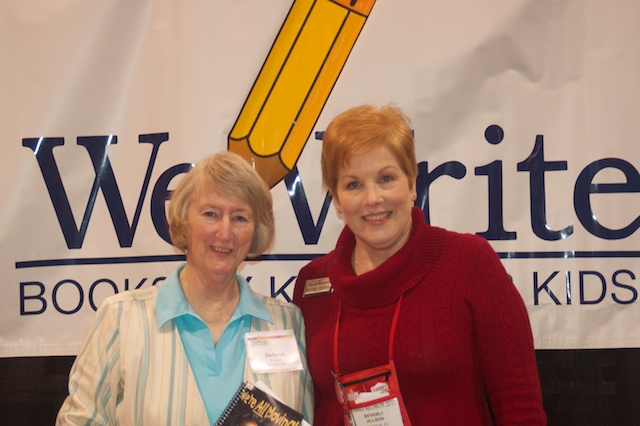 Beverly Jillson (Florida)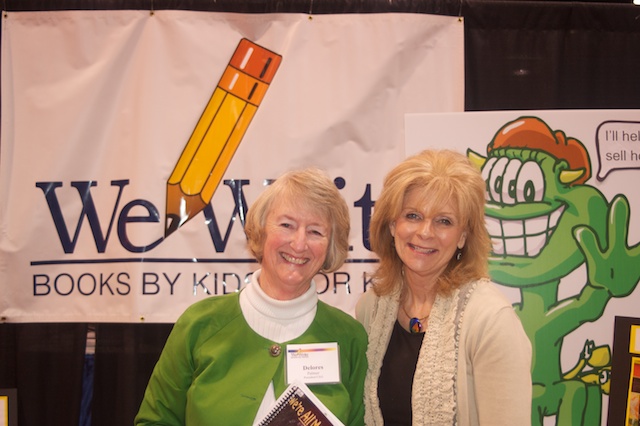 Janice Roosevelt (Pennsylvania)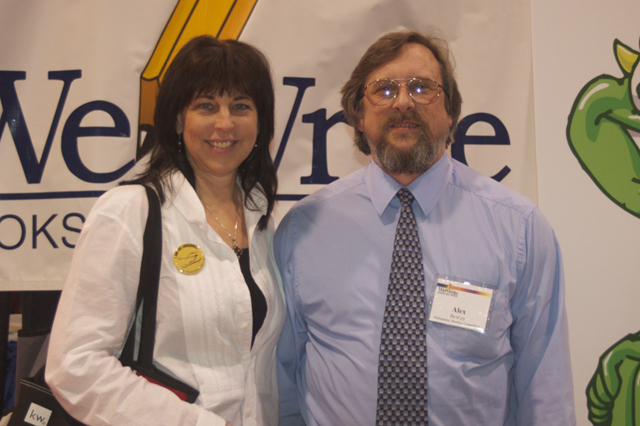 Susan Geer (Nevada)