Company Bios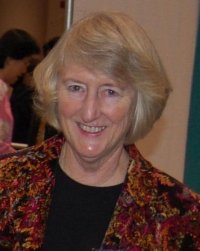 Delores Palmer —
President/CEO
dpalmer@wewrite.net • 1-(831) 336-3382
Delores L. Palmer, President & CEO of WeWrite Company and WeWrite LLC, a unique promotions agency, is tireless in the effort to induce children to read.
In 1993, Palmer founded WeWrite, specializing in creative book-writing workshops. During the workshop, children brainstorm and act out a story, while an illustrator sketches. The technique is an educational process in which the children gain knowledge in particular subject matter and experience the joys of authorship. These group-authored books are then published for the national market.
Prior to founding WeWrite, Palmer helped instigate the development of a public library in Rochester, Illinois. She served as Library Director from 1985 until resigning to establish a company, Palmer Promotions, in 1993, which became WeWrite Corporation.
Previously, Palmer worked as a researcher in the Department of Neurology, Southern Illinois School of Medicine and was a Free-lance Writer of articles on health and family relations. From 1974 to 1983, she was a Rehabilitation Specialist for International Rehabilitation Associates, a private agency, and a Counselor for the Division of Rehabilitation Services, State of Illinois.
Palmer received her Masters in Human Development Counseling from the University of Illinois, Springfield in 1984. In 1971, she received her B.A. in Psychology from the University of California, Stanislaus.
She is a member of Leadership America, Class of 2003, and Leadership Illinois, Class of 1996. She is also a previous member of National Association of Women Business Owners.
Married 35 years and now widowed, Palmer has a daughter, a Naval Academy graduate of 2000, who is a LT Commander, U.S. Navy (retired). Palmer also has a mother/son relationship with a former exchange student, now a Navy pilot.
WeWrite Company expanded into creative good-for-you promotions, often through the eyes of children. Books, electronic products, and other materials continue the focus upon easy, fun-to-read, materials for the majority of the population.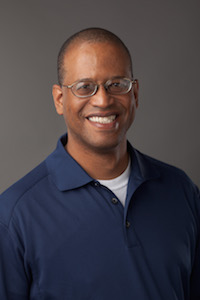 Rickey Bowen —
Director of Marketing
rbowen@wewrite.net • 1-(408) 515-3368
RB brings an impressive professional background to WeWrite with 19 years of experience in financial planning, investment management and insurance services, along with extensive sales and marketing management skills.
Involvement in church leadership and activities, in addition to taking care of his elderly parent and autistic daughters, have helped him appreciate the value of life's small but important moments.
"I want to share the love and joy I've experienced with my wife and daughters through the WeWrite books. What WeWrite has done is unique in children's books: reading something from a child's point of view that an adult can connect with."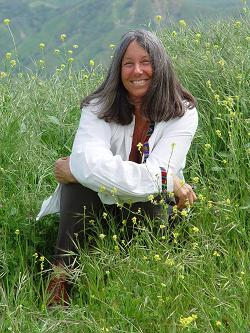 Jan Hansen —
Editor
Jan Hansen serves as Projects Coordinator for WeWrite. With a strong background in writing and editing, Hansen has cultivated a love of the written word for over 50 years; the first purchase she ever made with saved allowance money, at age 8, was a book.
A "Jill of All Trades," Hansen has a degree in journalism, received her B.A. with a major in philosophy and a minor in political science from the University of California, Riverside, and has done graduate work in the visual arts field. A calendar of her photographic work was printed by the National Festival of Women's Theater, Santa Cruz.
She lived abroad in England and Switzerland, serving as program assistant for the International Peace Bureau in Geneva. For 14 years she served as Elections Coordinator, State of California, for NBC News and recently acted as coordinator for the exploratory campaign of an Iowa gubernatorial candidate.
"I've always had 'ink in my blood' and a tremendous love of reading. WeWrite allows me to indulge my passion for literature and for helping children explore the pure joy of being a creative soul."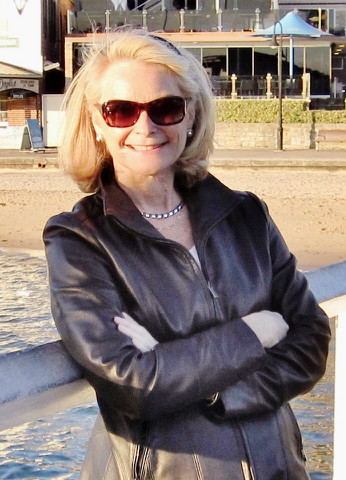 Kathryn Kavicky —
Marketing Consultant
Building on a professional career that spans more than 25 years, Kathryn established Parachute Communications as proof positive that working within different industries – both corporate and not-for-profit – brings insight and value to each next firm.
She has acquired significant learnings from working with multinational executives, is a skilled manager of corporate, community, and media relations, and has extensive experience developing and managing high profile events.
Seemingly unrelated, each position, each project - whether performed on staff or as an independent consultant - has consistently and successfully challenged her to rise above her skill set, to produce creative, business building programs and to build valuable relationships with all ranks of people both here and in other parts of the world.

Gail Kinsler —
Videographer
gail@businessvideocreations.com
Gail Kinstler is the owner of Business Video Creations, a company created to develop professional videos that support people who are making a difference in our world and inspire others to get involved in ways that have a positive impact.
Prior to founding Business Video Creations, Kinstler was a Partner Manager at Hewlett Packard for 23 years. She also worked for several other computer companies as a technical sales representative before joining HP.
Kinstler earned her BS in Computer Science from North Carolina State University.
Kinstler has always loved photography. She started to take it seriously while scuba diving. She attended numerous underwater clinics, seminars and contests while diving around the world. Her love for photography became a pet photography business and then expanded into video when she took a film credentials course from The Film Connection in Los Angeles.
"WeWrite is the perfect company for me to partner with. They are making the future brighter for our children and I'm delighted my videos are part of their program."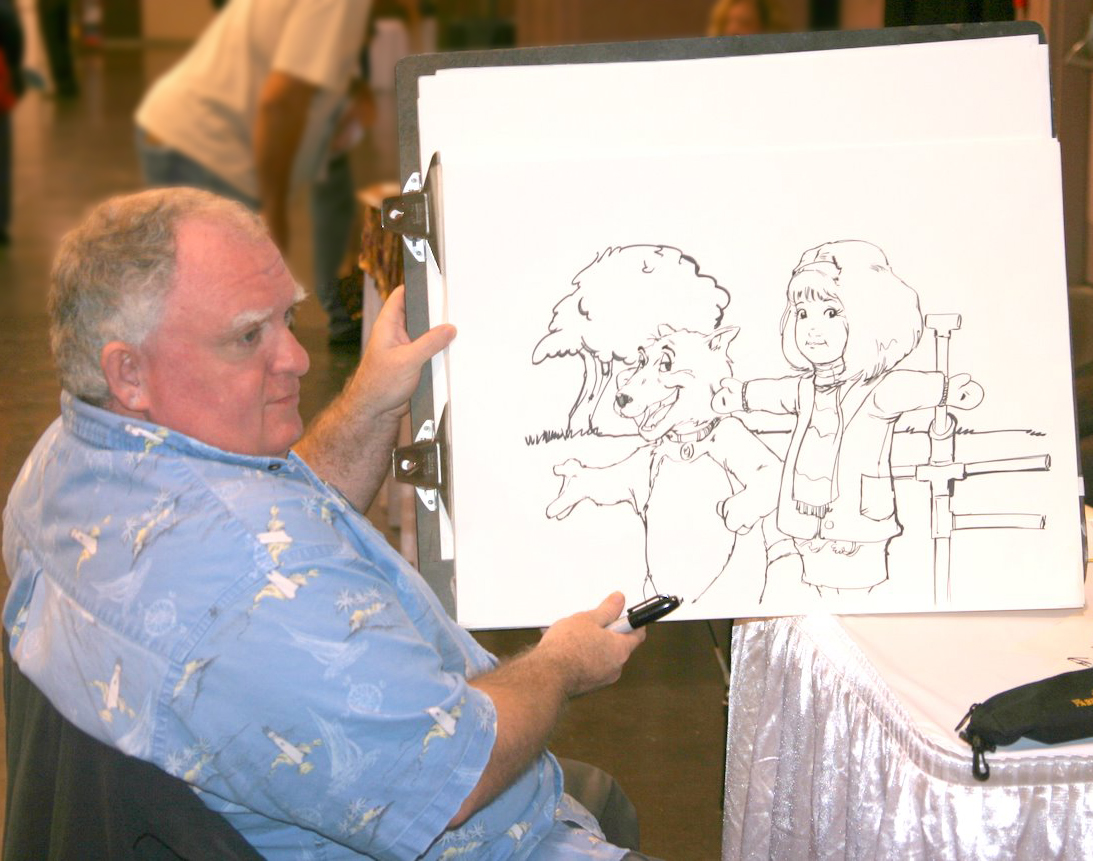 Joe Barcelone —
Creative Consultant
Artist, cartoonist, animator, scriptwriter, movie director.
(408) 376-1432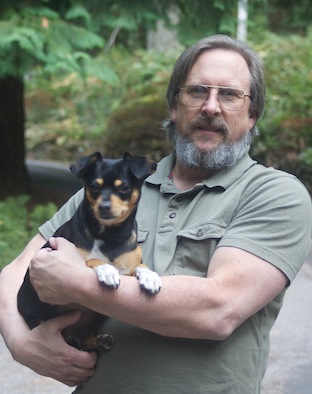 Alex Bentley —
Director of Technical Services
Alex Bentley serves as Director of Technical Services for WeWrite. He has about 40 years of experience in software design, development, and architecture for both internet and more traditional software. Some of his past clients include Wells Fargo, Nike, Sun, & Apple. He started his career in software working for NASA while in high school in the Theoretical Gas Dynamics and Lasers Branch at Ames Research Center in Mountain View, California. He worked as a contractor for the Department of Homeland Security and currently works for General Dynamics as a Senior Programmer at the Naval Postgraduate School in Monterey, CA.
"WeWrite has a unique product/approach that immediately caught my attention. I'm pleased to be a part of this team."
He operates Bentley Websites, where he specializes in web design/development and photography.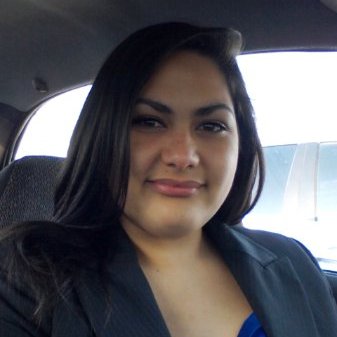 Melissa Lewelling —
Communications Assistant
Melissa is a junior at San Jose State University, majoring in journalism. When she was 9 years old, Melissa was a part of the team from Hester Elementary that co-wrote "A Goo Idea!" Since then, she has gone on to become a member of the National Society of High School Scholars and of a similar organization of collegiate scholars. She was a reporter and co-editor for her high school newspaper and became involved with various community outreaches through her church. While Melissa spends most of her time focusing on her studies, she spends her spare time pursuing her passions in dance, music, art and literature. While she's not sure exactly what career she'll be in after graduation, she wants to use her degree and love of writing to help people and make a difference in their lives.