Testimonials, Interview, and Success Stories
Interviews with participants and their parents.
Corporate | Business | Civic | Education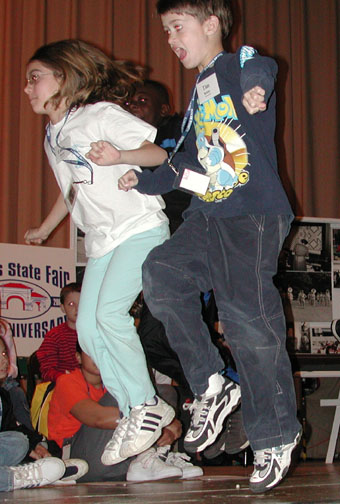 Business Success Stories
"I can't begin to tell you how excited I am to be involved in this terrific project! Books by kids for kids -- to help teach the next generation of our customers all about our industry! But even more important than the commercial benefits of this project is the commitment to improving literacy in our communities. A prime focus of the Illinois Movers' and Warehousemen's Association is building partnerships with our members' communities. This project is perfect in so many ways to accomplish this goal."
"What started in 1997 as a straightforward PR project to market the moving business has blossomed into a legacy beyond my wildest dreams. While it's true our "kids' book" is a natural marketing tool for our members to provide to customers, we've also received inquiries from all over the world (thanks to the internet) from people whose children are having a difficult time adjusting to moving to a new home. We've provided copies of our book to summer reading programs faced with limited funding. This simple little book has become a timeless treasure, well beyond what we ever could have imagined."
— Patricia McLaughlin, Executive Director, Illinois Movers' and Warehousemen's Association. (http://www.imawa.com/)
Great Universal Business Network
"This is a great book for today's children -- the world's future entrepreneurs. It is ironic that in many ways, children are better at networking than we adults! Unfortunately, I believe that the natural skills many of us have to connect and network with others, is downplayed and minimized throughout the educational process. I applaud this book because it is the first of its kind. It takes something that is very important but not taught in school and it tells our children about it in their own words."
— Ivan Misner, Ph.D., Founder and CEO of BNI (Business Network International)

"Rochester State Bank believes in the concept that WeWrite promotes in the classroom. We are confident that this will have a long-term effect upon these children as their level of education advances. By generating literary interest with the WeWrite hands-on approach, we will all benefit."
— Dennis Pierce, Vice President, Rochester State Bank, Rochester, Illinois.
"It's a pleasure being associated with a company that is making a difference with children and corporate America. Children become excited about reading and that inspires corporations who become involved."
— Michael A. Reid, CPA, Accountant, Springfield, (Illinois).